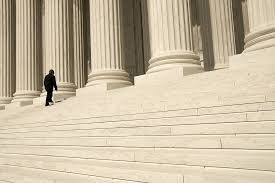 Georgia Covid-19 Resource List
Read this in: Spanish / Español
https://www.georgialegalaid.org/resource/covid-19-resource-list
On March 14, the Georgia Supreme Court issued a statewide judicial emergency. The court has extended this order through September 10, 2020 for all jury proceedings and almost all grand jury proceedings.
However, the court has now reinstated all filing deadlines not related to jury proceedings as of July 14, 2020.
For cases that were pending before March 14th, you will have the same amount of time to file or act after July 14th as you would have had on March 14th.

For example, if your answer was due March 20th, it will now be due on July 20th. If your new deadline falls on a weekend or legal holiday, the deadline will actually be the next business day.

For cases filed between March 14 and July 13, 2020, the time for deadlines will begin running on July 14th.

For example, if a civil complaint was filed in June and the answer would have been due 30 days later, the 30-day period will start on July 14th.

For cases filed on or after July 14, 2020, normal deadlines will apply.
You may file for an extension of your filing deadline. The judicial order states that courts should be generous in granting extensions. This is especially true if you need an extension because of health concerns, an economic hardship, or a lack of child care.
Your local judicial emergency may grant you additional time. If you have an ongoing court case in a Georgia State court, contact the court where your case was filed to find out the status of your case.
Many government agencies are also closing their offices, which may affect the status of administrative hearings and how you apply for benefits.
Georgia Office of State Administrative Hearings. In response to COVID-19, OSAH hearings at ALL hearing locations have been cancelled for March 16 through March 31.
Social Security Agency. All local Social Security offices will be closed to the public for in-person service starting Tuesday, March 17, 2020. Online services remain available. Local offices will continue to provide critical services over the phone.
Public Housing Authorities. Many PHAs are closing their offices. Check with your local housing authority to see if it is closed.
Division of Family & Children Services (DFCS). The Division of Family & Children Services offices are open and operating; however DFCS is temporarily reducing in-person operations to prevent the spread of COVID-19. You are encouraged to use self-service options during this time.
Department of Veterans Service. GDVS field service offices remain open and ready to assist veterans and their families. Offices located in VA medical centers and clinics may have reduced visitation due to COVID-19. Please call your local office before visiting.
State Board of Workers' Compensation. All workers' compensation hearings scheduled for March 16, 2020 through April 13, 2020 are postponed.

The board will continue to handle PMTs, motions, conference calls and any emergency situation.
All in-person meditations for March 16-April 13, 2020 are suspended. These may be done by telephone. Call (404) 656-2939 for more information about mediations.

Georgia Department of Labor.

Hearings. The Georgia Department of Labor (GDOL) holds appeals hearings for Unemployment Insurance cases (both Appeals Tribunal and Board of Review hearings) by telephone and these will continue as scheduled. Read more about how to file an appeal on the GDOL website.
The Georgia Department of Labor (GDOL) is temporarily closing its career centers to the public beginning Wednesday, March 18.

If you do not have access to the internet, you can file a claim by phone by contacting your local career center.
The GDOL is providing online access to unemployment services, partial claim access for employers, and resources for other reemployment assistance.

Immigration & Customs Enforcement (ICE). If you are required to regularly report to ICE, these check-ins are now being done by phone. If you are scheduled to appear in person at ICE for a check-in, instead call the Atlanta field office at 404-893-1248.
In addition to Unemployment Insurance, you may qualify for federal, state and local benefits that can provide help with food, health insurance and income. Visit BenefitsCheckUp.org to see what benefits you might qualify for. Some benefits you might apply for:
Due to Covid-19, the government has announced changes to who qualifies for some benefits.
SNAP (Food Stamps). If you are an adult without a child in your household and you were told you didn't qualify for food stamps, you should reapply for SNAP now. Because of COVID-19 the government has temporarily suspended the work requirements for adults without children. If you were told that you could not get food stamps because you were over the three month time limit, you may be able to get them now.
If you are out of work or low-income, even if you were denied food stamps in the past, you should apply now:
On March 23rd Governor Kemp announced that people who get SNAP will receive the maximum benefits allowed for their family size in March and April. For example if you are a single person and were previously eligible for $15 of benefits,you are now eligible for $194 for at least March and April.
Recertifications. If you are supposed to renew or recertify your SNAP benefits in March, April or May, this deadline has been extended by 6 months. You do not have to submit your renewal in March, April, or May even if you got a notification telling you that you needed to. You will get a new notice when your renewal is due again.
Medicaid. You can apply for Medicaid benefits:
Online or
By phone at (877) 423-4746
Recertifications. If you are supposed to renew or recertify your Medical Assistance (Medicaid or PeachCare) benefits in March or April, this deadline has been extended by 4 months. You do not have to submit your renewal in March or April even if you got a notification telling you that you needed to. You will get a new notice when your renewal is due again.
Medicaid members can also visit their Care Management Organizations' (CMOs) websites to find helpful information on COVID-19:
Social Security Disability Insurance (SSDI)/ Supplemental Security Income (SSI).
The Social Security Administration announced that they will not be doing medical continuing disability reviews at this time. This means that during the Covid-19 crisis, Social Security will not be checking to see if you still have a disability. If you are currently getting SSI or SSDI, your benefits should continue through this crisis.
The SSA also announced that it will be extending deadlines wherever possible on things like:

Providing medical documents or
Filing an appeal.

Hearings. If you had a Social Security hearing scheduled, those will continue by phone.
Apply for benefits or get help:
If your child received or was eligible for the National School Lunch Program during the 2019-2020 school year, you are owed benefits. This is a one time SNAP payment to make up for the lunches missed while schools were closed in the spring.
Families who are eligible will get $256.50 in P-EBT per child.
If your family already gets SNAP benefits, you do not have to do anything to get this payment. It will automatically be credited to your account.
If your family does not currently get SNAP benefits, but your child was eligible for free and/or reduced lunch, you will need to submit an application. To apply go to gateway.ga.gov.
You must apply by September 25, 2020.
Once your application is approved, an P-EBT card will be mailed to you within 3- 4 weeks along with instructions explaining how to activate and use the card.
For more information go to https://dfcs.georgia.gov/pandemic-electronic-benefit-transfer.
Evictions. Some courts have stopped hearing eviction cases during the crisis. If you have been served with an eviction notice, contact the local court to see what their policy is at this time.
The new CARES Act passed by the federal government stops some landlords from filing evictions for the next 120 days (through July 25, 2020). This does not apply to eviction cases that were filed before March 27th.
Landlords covered under this law:
Cannot file for eviction if you do not pay your rent during this time and
Cannot charge you any fees for not paying your rent.
But, you can still be evicted if you break your lease in another way.
Your landlord cannot file for eviction if:
You live in subsidized housing. This applies to federal housing programs, including:

Public housing
Section 8 Housing Choice Voucher program
Section 8 project-based housing
Section 202 housing for the elderly
Section 811 housing for people with disabilities
Section 236 multifamily rental housing
Section 221(d)(3) Below Market Interest Rate (BMIR) housing
HOME
Housing Opportunities for Persons with AIDS (HOPWA)
McKinney-Vento Act homelessness programs (42 U.S.C. § 11360, et seq.)
Section 515 Rural Rental Housing
Sections 514 and 516 Farm Labor Housing
Section 533 Housing Preservation Grants
Section 538 multifamily rental housing
Low-Income Housing Tax Credit (LIHTC)

You also cannot be evicted for not paying your rent if your landlord has a federally backed mortgage. It may be hard to know if your landlord has this type of loan.

If your landlord does file an eviction case during this time, say in your answer that you believe your landlord has a federally backed mortgage, and ask the court to make them prove that they do not have a federally-backed mortgage.
If you are served with an eviction, contact a lawyer right away, especially if you believe that you are protected by this new law.
NoRent.org has a free tool to help tenants who cannot pay rent because of COVID-19 write a letter to their landlord.
Mortgage and Foreclosure Help. If you are having trouble paying your mortgage read this guide from the Consumer Financial Protection Bureau to learn about your options.
What if I can't pay my mortgage?
Congress passed a law requiring that borrowers with federally-backed mortgages be given a forbearance for up to six months if they fell behind due to a Coronavirus-related hardship. And it's possible to get the forbearance extended for another six months.
Federally-backed mortgages are ones owned or insured by Fannie Mae, Freddie Mac, or the FHA, VA, or USDA.
How do I find out if my mortgage is federally-backed?
Fannie and Freddie own about half of the U.S. mortgage loans, and most people have no idea their mortgage is owned by Fannie or Freddie. Homeowners can check whether their loan is backed by Fannie Mae or Freddie Mac by using the agencies' loan look up tools and can confirm whether their loan is FHA-insured by reviewing their loan documents and mortgage statements.
What does a forbearance mean?
A forbearance means the servicer will allow you to send no payment, or a reduced payment, for a period of time. At the end of the forbearance period, you owe those skipped payments, but your servicer can agree to modify your loan or put the missed payments at the end of the loan. It's important to contact your servicer before the forbearance is over to apply for help if you will not be able to pay the skipped payments all at once.
How do I get a forbearance?
You have to contact your mortgage servicer (the company that takes your payments normally) to ask for a forbearance. Some companies have long wait times on the phone. Try the servicer's website to see if you can ask for a forbearance online. You may be asked to submit a hardship letter.
What if my loan is not federally-backed?
Many mortgage companies are offering forbearance plans for all of their loans. Contact your servicer to ask for a forbearance if you need one. Remember to reach back out before the forbearance is over if you're going to need a loan modification.
Are foreclosure sales happening in Georgia right now?
If you have a federally-backed mortgage, those foreclosures have been stopped for 60 days (through May 17th) unless the property is vacant or abandoned.
If your mortgage is not federally-backed, Georgia has not entered a statewide order blocking foreclosure sales. However, it's possible your lender may have decided to cancel the sale, possibly due to a local stay-at-home order. The only way to be sure whether a sale is happening is to call the law firm that sent you the foreclosure letter and ask. If they tell you the sale has been canceled, ask them to confirm by fax or email. If they refuse to send it in writing, you can send a fax or email yourself confirming the cancellation in writing.
Foreclosures in Georgia are the first Tuesday of every month, so after April 7, the next possible sale date is May 5.
If my home has been foreclosed, do I have to move out?
After a foreclosure sale, the person that buys the home in the auction must file an eviction in the county in which you live. If you get served with an eviction lawsuit, you may have an extension of time to file an answer if your county court has entered an emergency order. Call or check the court's website. However, if you wait to file an answer, you must file your answer as soon as the emergency order is lifted. If you file an answer now, a hearing will not be scheduled until the emergency order is lifted. Once your hearing is scheduled, you should attend the hearing. When that hearing happens, the judge will likely give you only seven days after the hearing in which to move.